Revive Your Home's Décor: The 8 Benefits of Hiring a Professional Curtain Cleaning Service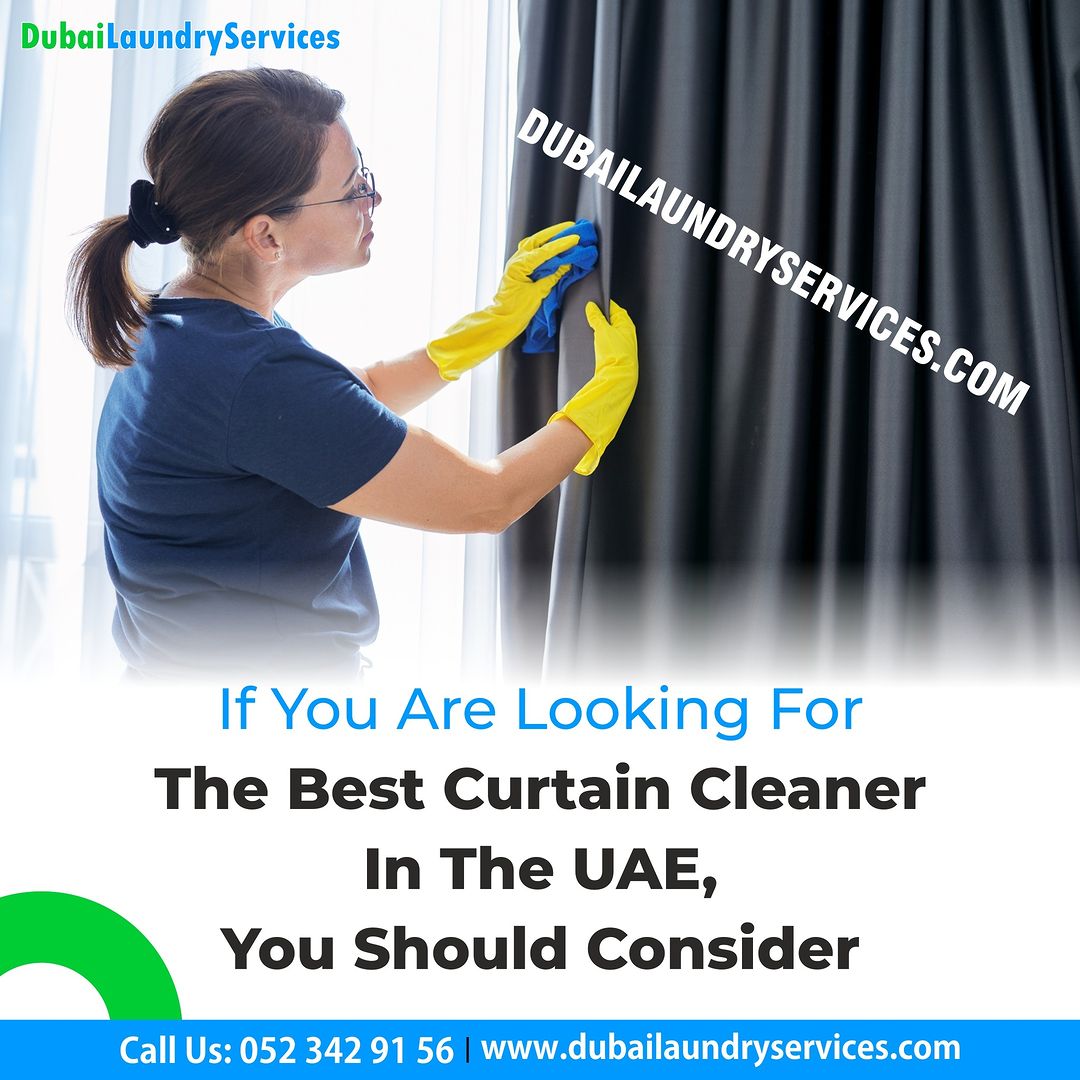 Curtains are essential for enhancing the look of your home's interior. They beautify your home and perform as a practical element to regulate the quantity of light and privacy. However, curtains are readily soiled and over time gather dust, pet hair, and other irritants. Even if you clean your curtains yourself, using a professional curtain cleaning service has many advantages that make the cost worthwhile. In this blog post, we'll talk about the advantages of using a professional curtain cleaning service.
From Drab to Fab: How a Professional Curtain Cleaning Service Can Transform Your Home Décor
The fact that a professional curtain cleaning service offers deep and comprehensive cleaning of your curtains is one of the most important advantages of using their services. Professionals employ specialized tools and methods.
It can take a while to clean your curtains because you have to take them down, wash or dry clean them, and then hang them back up. You may save time and hassle by using a professional curtain cleaning service. They'll visit your house or place of business, remove your curtains, clean them, and then hang them back up for you.
The delicate textiles used to make curtains frequently call for extra attention when cleaning. Professional curtain cleaners provide the skills and knowledge necessary to thoroughly clean your drapes without causing any harm. They will make sure that your curtains are kept in outstanding condition by using the right cleaning procedure and supplies for the particular fabric type of your curtains.
Inadequate indoor air quality, which can cause allergies and respiratory issues, is a result of dirty curtains. The air quality in your home or business can be improved by using professional curtain cleaning services to remove dust, filth, and other allergens from your curtains. For people with allergies or respiratory issues, this is especially crucial.
Your curtains lifespan can be increased with regular cleaning, which will ultimately cost you less money. You can delay the need for fabric replacement by keeping the fabric from fading by cleaning debris and dust.
Clean curtains can improve the appearance of your house or place of business, making it seem new and fresh. Additionally, fresh curtains improve the atmosphere of your room and give it a cozier vibe.
Ultimately, hiring a pro curtain cleaning service might be less expensive. Regular cleaning can extend the life of your curtains and lessen the need for replacement. This suggests that you will ultimately save money by not having to replace your curtains regularly.
If you are searching for professional curtain cleaning, Dubai Laundry Services is the best company you can rely on. We are experts in cleaning curtains and drapes, so you won't have to deal with the hassle of taking them off their hooks to get them cleaned. To eliminate pollutants, dust, dust mites, grime, and dangerous pathogens, we employ powerful extraction equipment and eco-friendly cleaning agents.